I was 38, an older mum, when I had my first son William. I was blessed with an easy pregnancy, sisters who'd done it all before to support and guide me. Plus, there was the rest of the family including my 90 year old Nanna and friends who reassured me that morning sickness would eventually pass, my taste buds would return to normal and once again I could drink my beloved Earl Grey Tea.
Will is a great pleasure and real a joy, other than the usual kids stuff, like hating homework with a passion that's hard to believe, always being tooo busy to tidy his room and do chores. He has two passions in his life the computer combined with wanting to create his own "William computer empire" and music, especially playing the tuba in wind ensemble and the sousaphone in marching band.
Robbie, last year's section leader for tuba and sousaphone, William and Sean this year's tuba and sousaphone section leader.
We transferred Will to Redlands East Valley High School so he could be part of a large competitive marching band. Marching band season always clashes with my fall shows so I don't get to many games or competitions. Last Friday was the last football match of the season so Matt (my youngest, who also wants to transfer to REVHS next summer) and I went to watch the half time show. The show was incredible and I was proud of all the kids (especially Will who finds marching backwards and sideways challenging) because they have worked hard in rehearsals and practices since August. Last Saturday, it was the second to last competition of the season, in Bakersfield (about 3 hours away). Then they were going to stay in a hotel for the night (yes parties and Xbox tournaments were planned), after a lock-in at a pizza buffet until 2.30am! Sunday they were coming home via Magic Mountain (roller coaster theme park).
Will, Geraint and Matt – Wildwood summer camp, July 2010
Will rang me Saturday night 10.30pm to say they'd come 1st in their division and 2nd overall. He was so excited they had scored 87 points the highest of the season and I could hear the rest of the band celebrating in the background.
I checked my email Sunday morning and my heart plummeted. All it said was something very bad had happened and he would ring me in the morning! I picked up the phone and rang him. 2 kids from the band had been involved in a hit and run accident crossing the road to the hotel at 2.40am. Will reassured me that he was ok. He'd witnessed the accident but was safe. What had bothered him was that subsequent cars hadn't stopped and he'd been screaming at drivers to try to get them to stop. My heart went out to him and I just wanted to hold him tight and reassure him all would be well. The band skipped Magic Mountain and returned early (the weather was awful), children and parents greeted each other with huge hugs. There was a sense of relief that everyone else was home safely.
Will's one of the cluster of three brass "Mickey Mouse ears"
After reading through the emails and listening to Will and his friends talk it appears the180 strong band and colour guard kids were crossing the road in 2 groups, at the traffic lights, in the crosswalk. Three kids were stranded in the middle of the road, when a car apparently jumped a red light. One boy saw the car and was able to sprint across the road and escape injury, but the other 2 weren't so lucky. The 2nd boy jumped back but sustained cuts to his head and 40 stitches. The girl had horrible injuries…a fractured skull, a small cranial bleed, she needed facial reconstruction and her broken shin bone pinned. She was for ICU 3 days. On Tuesday we received the news that the police knew who the driver and passengers were and an arrest would be made shortly.
Will and I have talked about it several times and he said that because his friends were on the mend and getting better he was ok. As a mother and someone who has worked for a long time with children my heart went out the the injured children and the band director.
But with this week – especially because its Thanksgiving – I am thankful that Will had already crossed the road and reached safety, that only two children were injured and their injuries were not life threatening. But, on reflection I am thankful that I was lucky enough to have my son Will, all 6ft 5inches of him and not 16 until Christmas, who gives me huge bear hugs and affectionately calls me "Shorty" returned home safe and sound. I will try to appreciate his quirkiness a little more, love those feet under the quilts when I ask him to hold them up for photos and try harder to help him lose 100lb because I want him around for a long time so he can create his own "William Empire"!
So my moment of the week is my adorable son William, without whom life would be dull.
Will feeling very self conscious just before he leaves in his new suit for his 1st Wind Ensemble concert at school.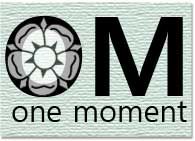 alamodestuff Linda has started a weekly meetup based on taking a moment each week to really notice something as you go about your daily grind life. Sometimes its important to do this and you may want to too – read more about it here: